The G5® Flimm-Fighter® Directional-Stroking® Percussor is the optimum percussor for an effective self-administered postural drainage at home.
The G5® Flimm-Fighter® incorporates our unique Directional-Stroking® percussive action, which helps loosen congestive secretions and helps to move secretions into the bronchial tubes where they can be coughed-up.
The red arrow on the head of each Flimm-Fighter® shows the user the direction that the loosened secretions are to be mobilised.
The ultra-light percussive head, weighing less than one pound, allows a patient to effortlessly self-administer percussive therapy and is designed for use with our Self Application package.
Extremely lightweight (less than 0.5 kg)
Speed: 20 – 30 CPS Cycles Per Second
Safe 24 volt operation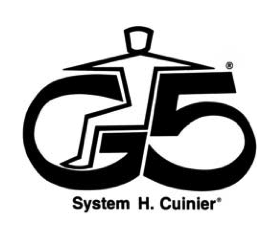 Massage Therapy Videos