The G5® GK3® is a quiet and powerful Henri Cuinier Directional-Stroking® Massage System designed as to provide greater versatility and ease of use specifically for use in the clinic, school, gym, training room or home.
The G5® GK3® has high quality design for heavy, frequent use and comes with a package of applicators and covers for Physical and Respiratory Therapy applications.
The G5® GK3® can be used over a hot pack or cold pack seems to drive in the heat or cold. Also it is equally-effective when used over toweling or clothing and won't tangle in hair.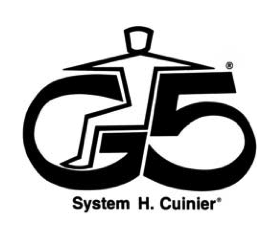 Massage Therapy Videos