The G5® Vibracare® is a durable hand-held percussor effectively used for POSTURAL DRAINAGE.
Totally self-contained, and weighing less than three pounds (1.3 kg), it provides optimal freedom of movement and portability, with a ten foot power cord.
The G5® Vibracare® incorporates our unique Directional-Stroking® percussive action, which helps loosen congestive secretions, and helps to move secretions into the bronchial tubes, where they can be coughed-up.
The RED ARROW on the head of the Vibracare® shows the user the direction that the loosened secretions are to be mobilised.
Due to the light percussive head, this apparatus can be either used in a clinic or in a domestic environment as it is allows the patient to effortlessly self-administer chest physical therapy.
It has been designed for use with our Self Application package (Not included).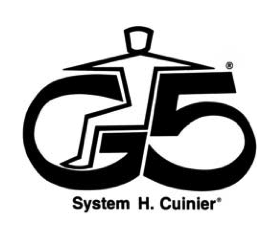 Massage Therapy Videos