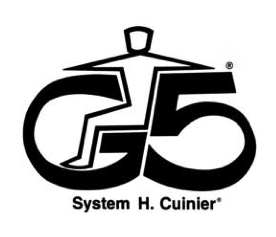 The following outlines G5® Massager Australia 'Refund & Returns' policy

Change of Mind
We offer 14 Days Money Back Guaranteed.
We are a verified PayPal Seller and we follow Paypal Refund Policies & Buyer Protection.
Delivery
Estimated Time of Delivery for our equipment is Approx. 10-14 working days Australia-wide and 14-20 working days World-wide after clearance of funds.
Please Note: ETD might slightly vary due to COVID and stock availability.
Return Policy
These are G5® Massager Australia (T/a Bel Viso Body Bar Pty Ltd) Standard Return Policies applicable only to products purchased by you directly from us or our on-line Web-Store.
Return of Goods
Any products must be returned to the specific address G5® Massager Australia (T/a Bel Viso Body Bar Pty Ltd) gives to the Purchaser at the Purchaser expense.
Return items must be shipped by registered mail with tracking number.
The following conditions are not acceptable for return and will result in the merchandise being returned to you at your cost and expense if received by us
Any item that is damaged due to neglect, abuse or misuse.
Any item that is not in its original packaging with all accessories, DVDs and manuals etc.
Any product not purchased from G5® Massager Australia (T/a Bel Viso Body Bar Pty Ltd).
Any product without a valid, readable serial number, including but not limited to products with missing, damaged, altered, or otherwise unreadable serial number.
Any product that exhibits physical damage.
Coupon & Discount Policy
If you buy products from G5® Massager Australia (T/a Bel Viso Body Bar Pty Ltd) with any coupon or discount, the price you pay will be automatically deducted.
Under such circumstances, the discounted amount will be deducted from the amount of the refund instead of the full price when you are making a refund – eg. if you bought a product priced $50 with a 10% off coupon and you actually paid $45, when you ask for the refund, $5 will be deducted from your RMA/GRA refund amount.
Please Note
All products are thoroughly inspected and tested prior to dispatch.
All electronic products sold by us carry 3 years warranty otherwise stated.
**Accessories and/or attachments are NOT included.
If you found your item to be defective, please return it to us in the original condition and package.
Buyer should be responsible for all shipping cost during warranty period.
If you need any assistance on your item problem please do not hesitate
to  Contact Us  or call +61 (0)7 55726214 during business hours.