The G5® Therapeutic Massagers are known for deep tissue massage and cosmetic benefits for those wanting to improve the contour of the skin.
The G5® ProPower machine comes with the Pro-Port PKG (Professional Portable Package) a variety of applicator heads, which when applied gyrate and vibrate providing a variety of different massage techniques.
It improves circulation aiding lymphatic flow and thus improves the appearance of cellulite and breaks down adipose tissue and stubborn fatty deposits on thighs, hips and buttocks. It also exfoliates the skin leaving it silky and smooth.
For body sculpting G5® ProPower is excellent for toning of
Back
Shoulders
Thighs
Hips
Buttocks
Arm
Stomach
and ideal as a body toning treatment.
For the athlete G5® ProPower delivers more power to help
Relieve muscle cramps
Relax tight muscles
Increase flexibility
Mobilise and flush out lactic-acid build-up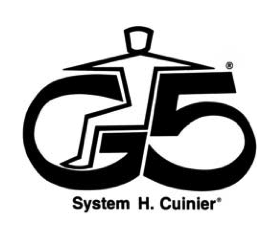 Massage Therapy Videos